There was little change for markets between Friday and Monday.  Only the Russell 2000 is indicating it might lose more ground, although it hasn't lost support of its 50-day MA yet.
For the Russell 2000 (via IWM), the MACD is still holding to a 'sell' trigger, along with a strong 'sell' in ADX and relative performance.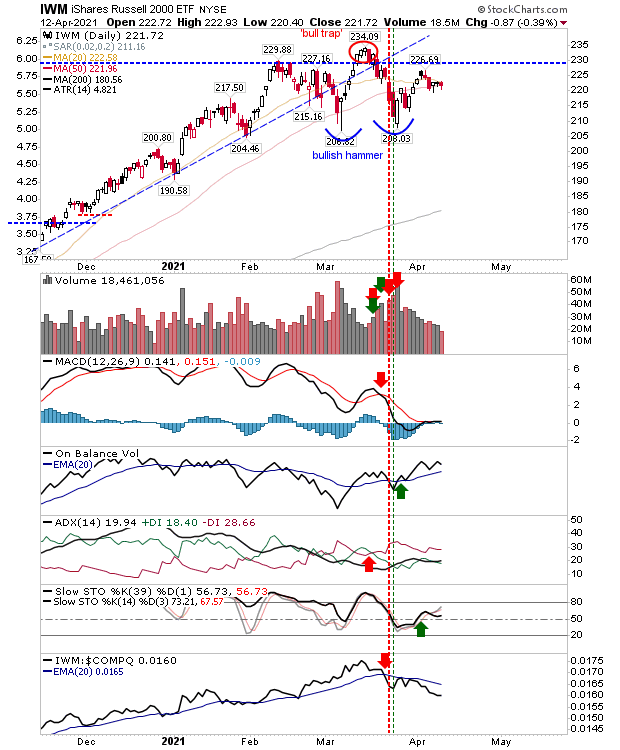 The NASDAQ consolidated Friday's gain on Monday as it remained above support. There was no change in the technical picture.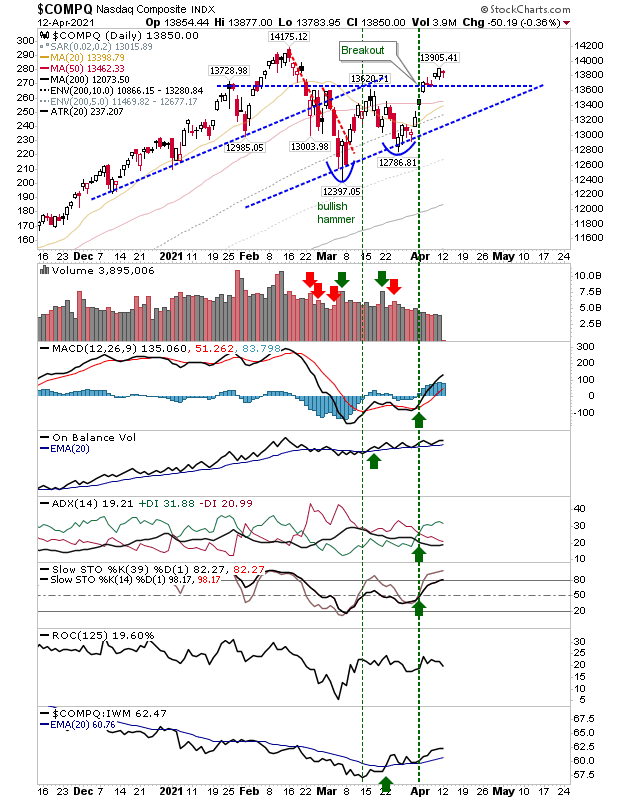 Likewise, there was little more to say on the S&P.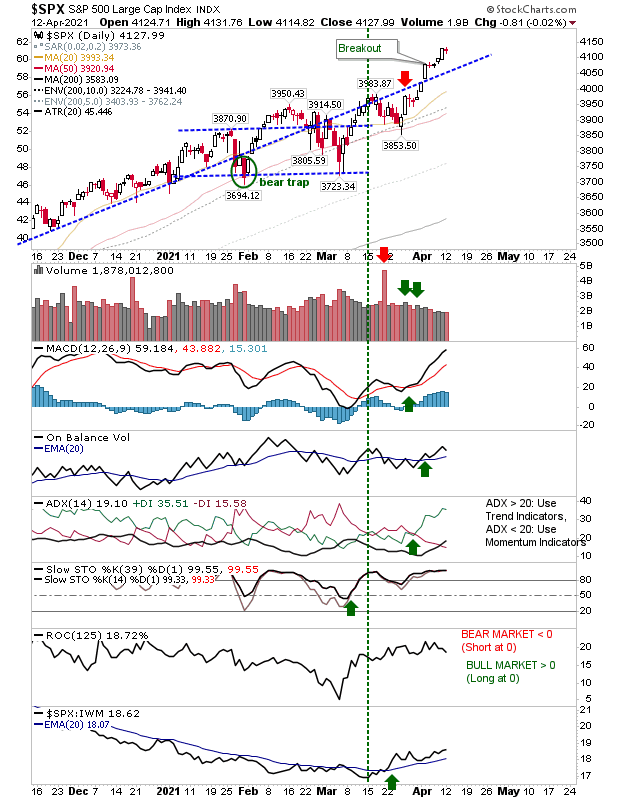 Sometimes, the markets do nothing when the headlines are elsewhere.
Read more at : https://www.investing.com/analysis/with-headlines-elsewhere-little-change-for-markets-200572656