The U.S. and Iran traded barbs this weekend heating things up after the U.S. attack on an Iranian military official last week. The S&P 500 gapped open lower on the reopen after the weekend and naturally traded off due to fears of an Iranian retaliation from Friday's close at 3235.5 down to 3220.25. The ikndex managed to trade as low as 3208.75, barely holding Friday's lows of 3206.75. However, when the U.S. session began at 9:30 am, it was risk-on and the overnight gap was filled.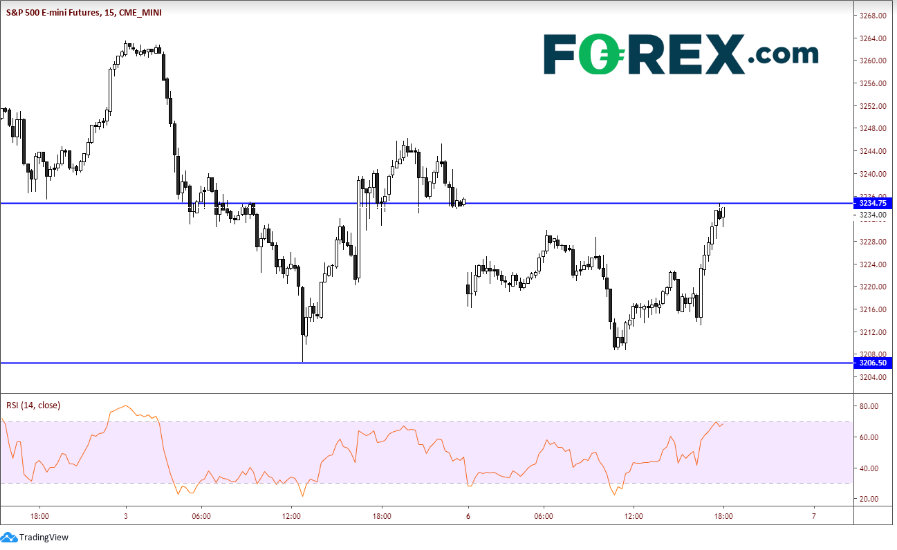 Source: Tradingview, CME, FOREX.com
The Volatility S&P 500 Index, more commonly known as the VIX, is an index of the market's expectations for volatility over the next 30 days. Traditionally, the VIX trades inversely to stocks; so, if stocks trade higher, the VIX tends to trade lower. The VIX has been moving lower since December 26, 2018, when the stock market began its impressive rally off the lows. Notice that every time over the last year when the price action tried to push higher through the downward sloping trendline, it was rejected and pushed back down towards the 12.0-14.0 level. Price is currently trading near the 200-day moving average is near 15.0.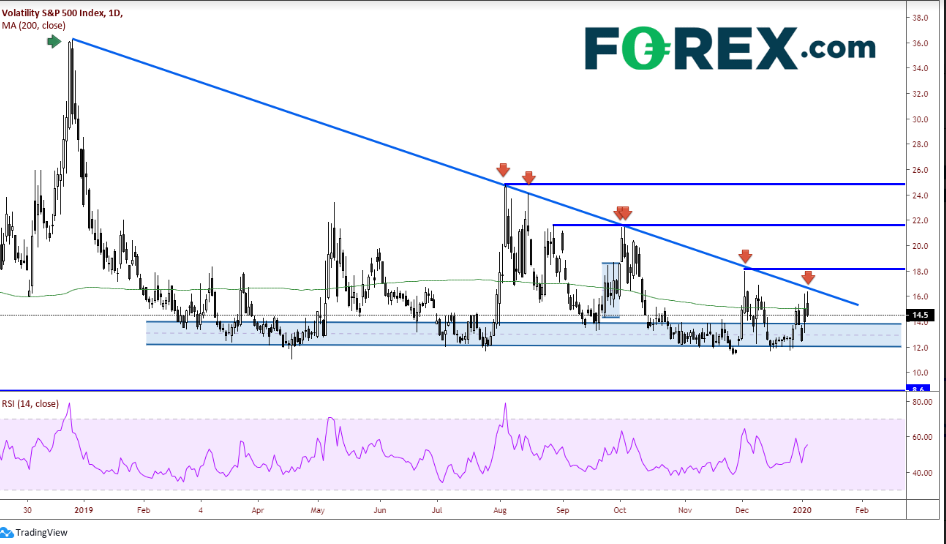 Source: Tradingview, FOREX.com
Notice on the candlesticks over the last 4 days how the VIX has spiked higher at some point during the day and closed lower.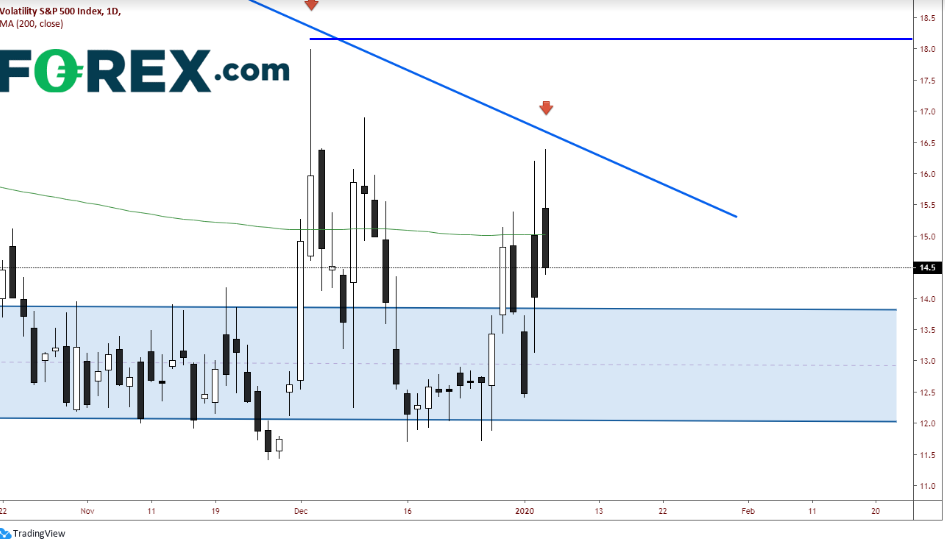 Source: Tradingview, FOREX.com
Unlike most financial instruments these days, the VIX does not trade overnight, so there tends to be frequent gaps in the market between the close the next day's open. On a 60-minute chart, notice how price gapped open the Friday morning U.S. session (after the attacks) as fear set in, and slowly traded off during the rest of the session. So far today, we see the same type of price action: Price gapped higher after the weekend on fears of retaliation from Iran, and slowly traded off throughout the day (as stocks bounced and filled the gap).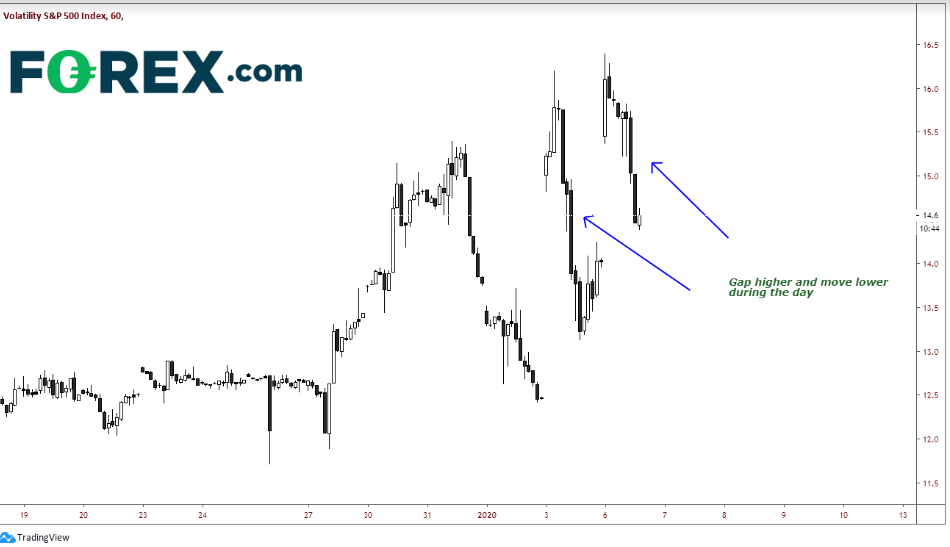 Source: Tradingview, FOREX.com
Make sure to keep an eye on the VIX if you are trading stock indices and see if this type of price action continues. If price trades higher and breaks above 16.0, or the long-term trendline, stocks may head lower. However, if the VIX trades lower and breaks 12.0, stocks could run much higher.
Read more at : https://www.investing.com/analysis/stocks-not-worried-about-usiran-conflict-200496714