S&P 500
Stocks finished the day higher yesterday, coming back from a move lower in the S&P 500 futures. It was a strange day, because, for some reason, there remains a stiff level of resistance around the 3,115 level in the S&P 500. It has been that way for several days now. I'm not sure what to make of it at this point. It suggests if anything, a tight trading range is forming for the moment, between 3050 and 3150. it wouldn't be the worst thing in the world to have some sideways consolidation. It would certainly be better than a steep pullback, and better than the markets continuing to get overextended.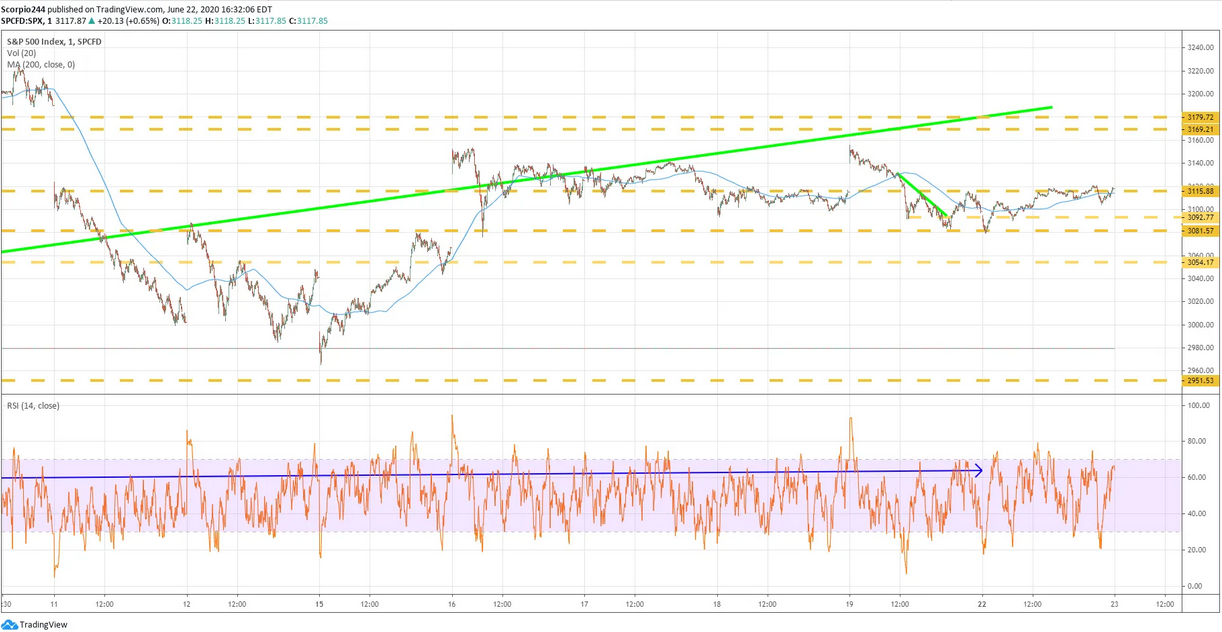 NASDAQ 100
The QQQs (NASDAQ:QQQ) reached Friday's highs, and that is where they stopped rising. For the moment, there is nothing new here. It is going to become very important for the QQQs to make a new high in the next few days to keep the bullish momentum going. The QQQs continue to remain in a very well defined trading channel.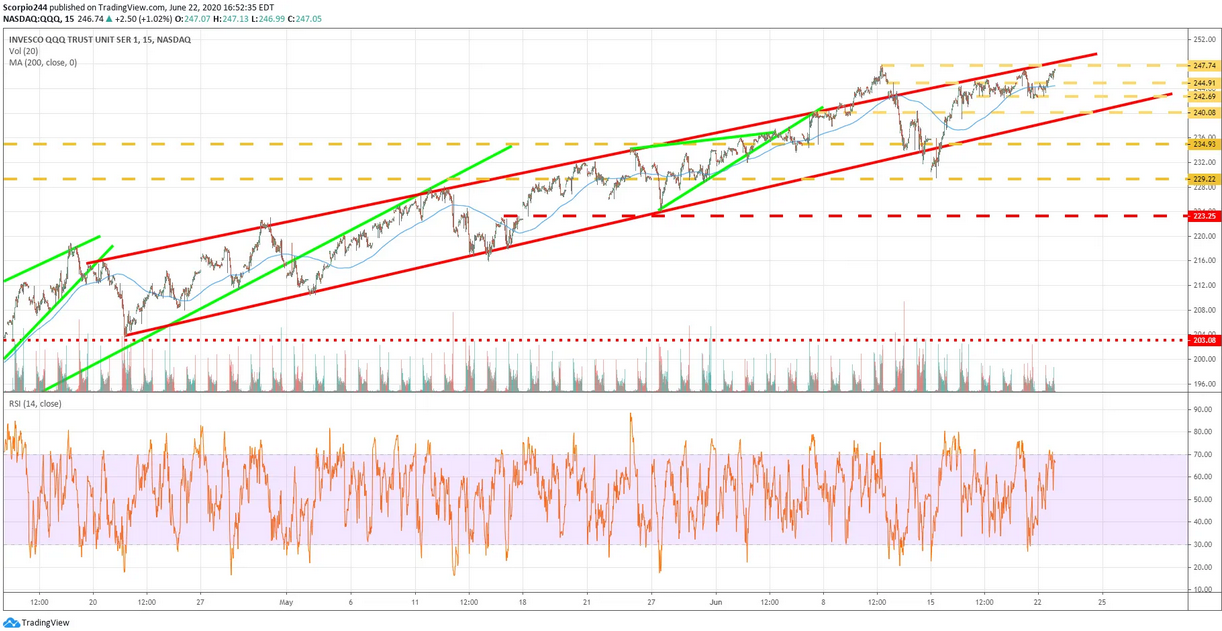 From another viewpoint, you can see the QQQs are still on the lower side of the rising wedge pattern I noted two weeks ago. At this point, I think it doesn't mean much of anything from a bullish or bearish standpoint. Volume levels continue to dry up, which could be an indication the number of buyers is thinning out.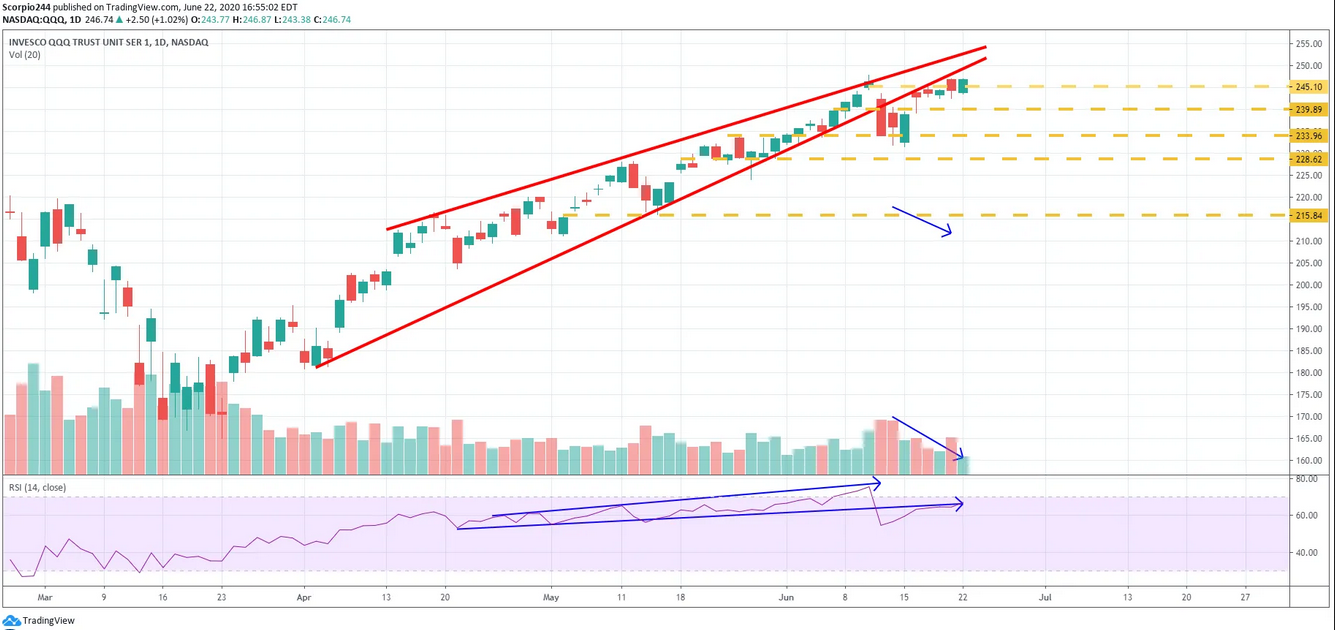 Facebook
Yesterday saw increased bearish betting on Facebook (NASDAQ:FB), the second time we have seen such bets in the past week.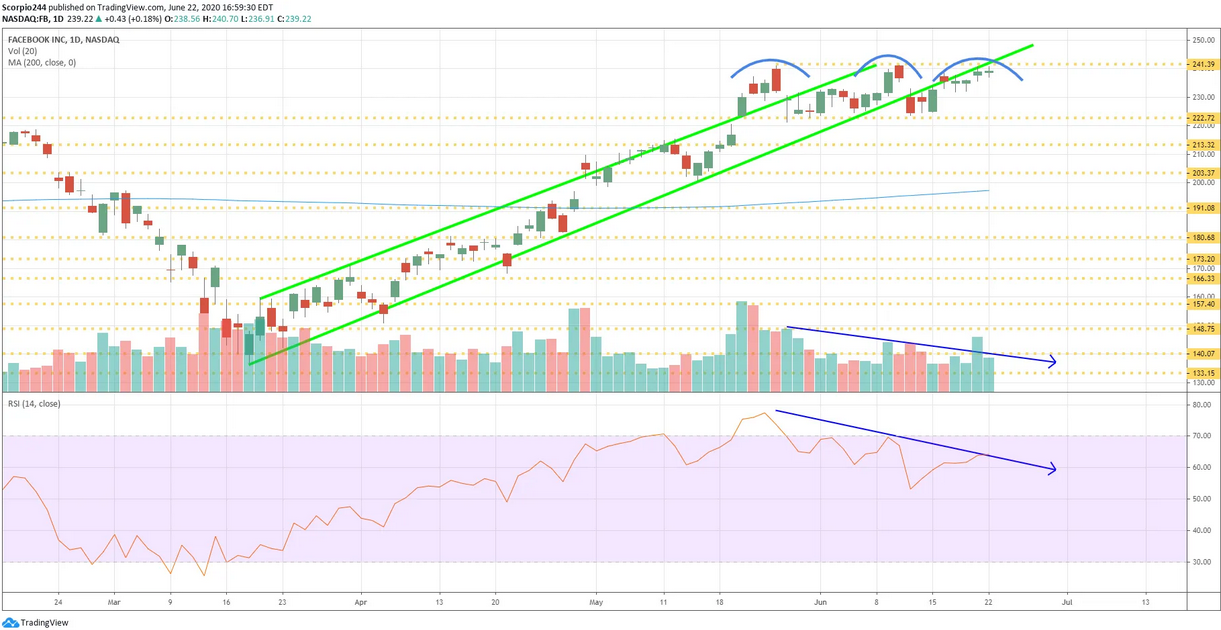 Netflix
Netflix (NASDAQ:NFLX) finally broke out, which was desperately needed. It means the stock can avoid that head and shoulders pattern I was fearful was forming.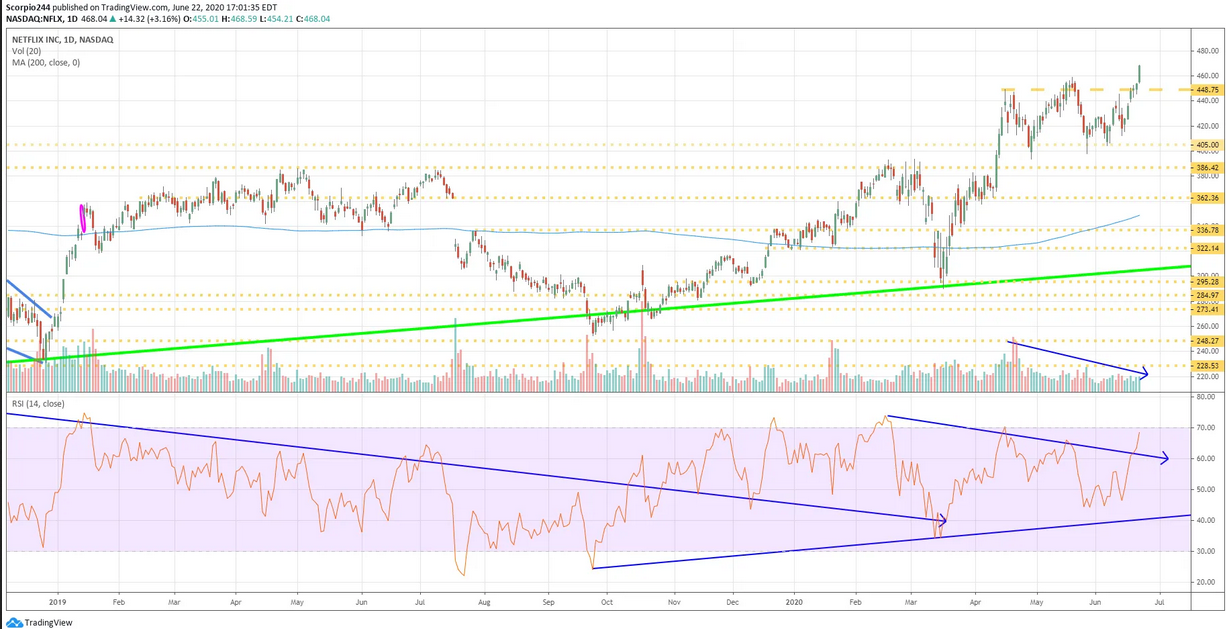 Square (SQ)
Square jumped yesterday after getting a price target boost at Barclays to $115 from $90. I still tend to think this one pulls back to $91, but then again, I was wrong as of yesterday.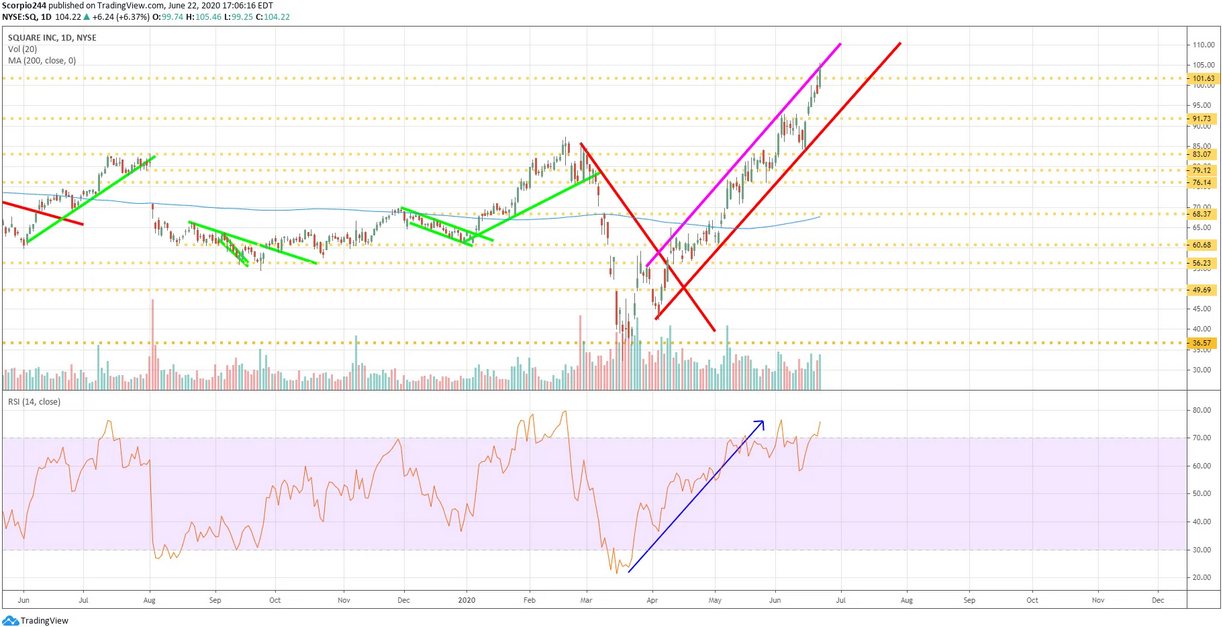 Roku
Roku (NASDAQ:ROKU) failed yesterday at $135, and that is a significant level of resistance it will need to penetrate for that run to $150 I was looking for based on that reverse head and shoulders pattern.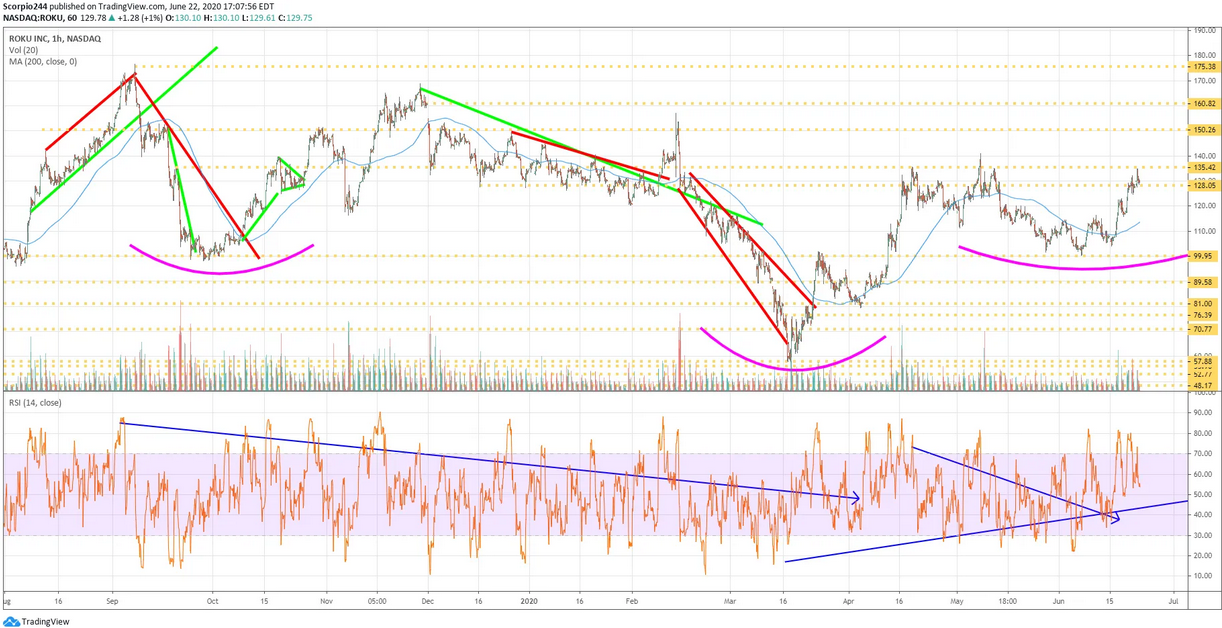 Read more at : https://www.investing.com/analysis/stocks-continue-to-face-stiff-levels-of-technical-resistance-200528528