The S&P was always going to take its lead from the Dow Industrials as it followed the latter index to new all-time highs.  The percentage gain Monday wasn't significant, but it was probably enough to register it as a return above trendline resistance. As a point of note, the index is still in the 90% of historic overbought action relative to its 200-day MA.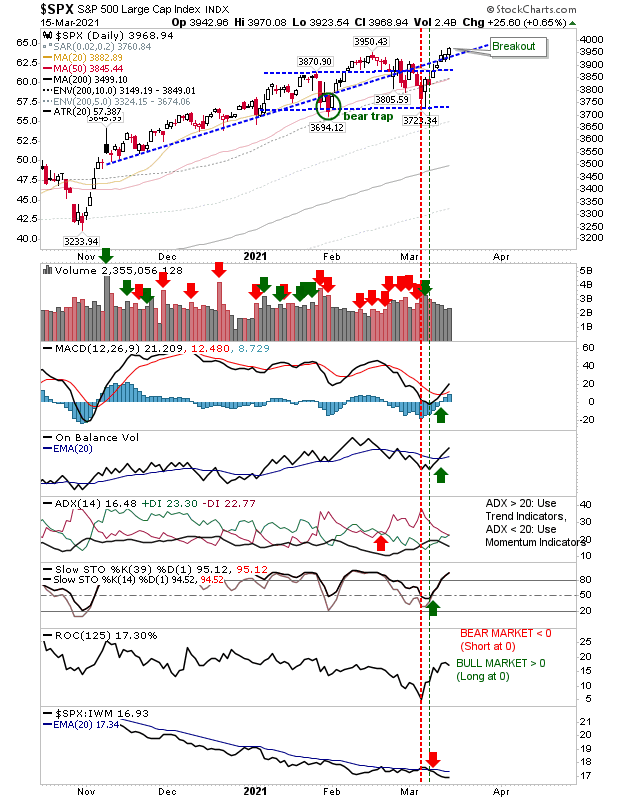 The NASDAQ managed a close above its 50-day MA yesterday with a 'buy' signal in the MACD and Stochastics. Technicals aren't entirely there; if this is a bearish bounce then I would be looking for a reversal here—both in stochastics and price.  We are approaching a resistance convergence between the former trendline and the January swing high peak. We will see if this offers an area of supply to stall the rally.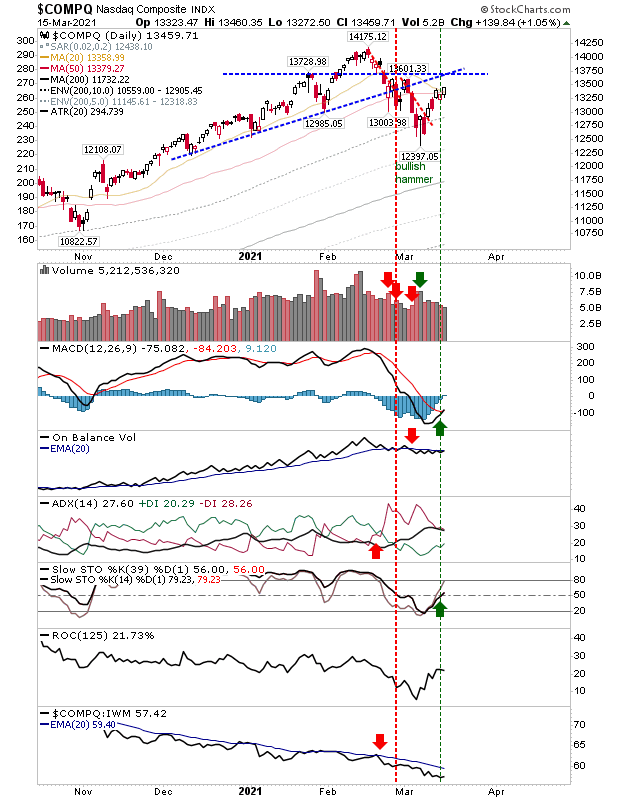 The Russell 2000 (via IWM) appears to be running on fumes as it records another small gain on another drop in buying volume. Technicals are net positive and there is no overhead resistance—so the rally doesn't need much to keep going, but at some point sellers will outweigh whatever buying is keeping this rally afloat.  Relative to the 200-day MA, the index is 35% above its 200-day MA—which is well above the 22% that marks 99% of historic price action going back to 1987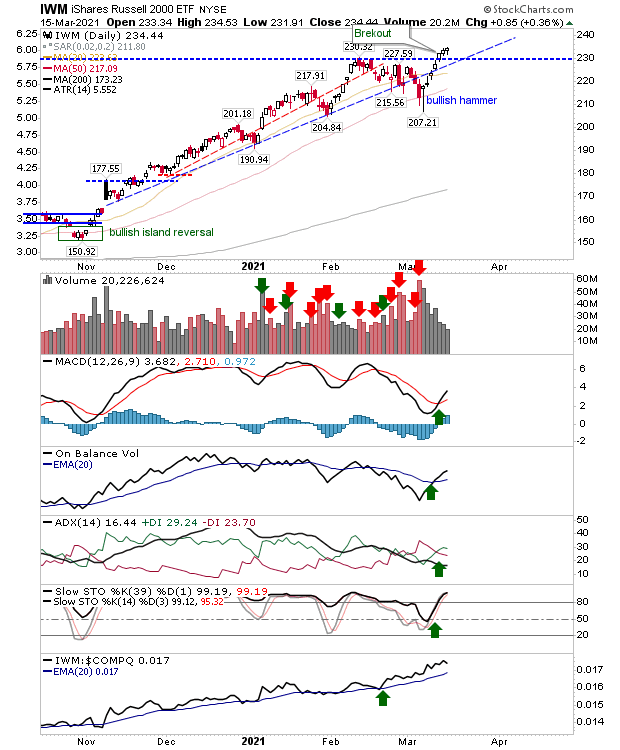 We have the S&P and Russell 2000 doing most of the leg work as they look to drag the NASDAQ along for the ride. With rallies building from swing lows we have to consider the potential for measured moves higher, which for the S&P is up around 4,400, 15,700 for the NASDAQ and 287 for the Russell 2000.
Read more at : https://www.investing.com/analysis/sp-500-follows-dow-industrials-higher-200567462