The NASDAQ lost more ground on Monday, to move further away from its 'bull trap' as sell triggers emerged in the MACD and On-Balance-Volume.  Relative performance returned to a loss against the Russell 2000 (via IWM) but this isn't a huge concern yet.  While the index did close below its 20-day MA it hasn't yet tested March breakout support.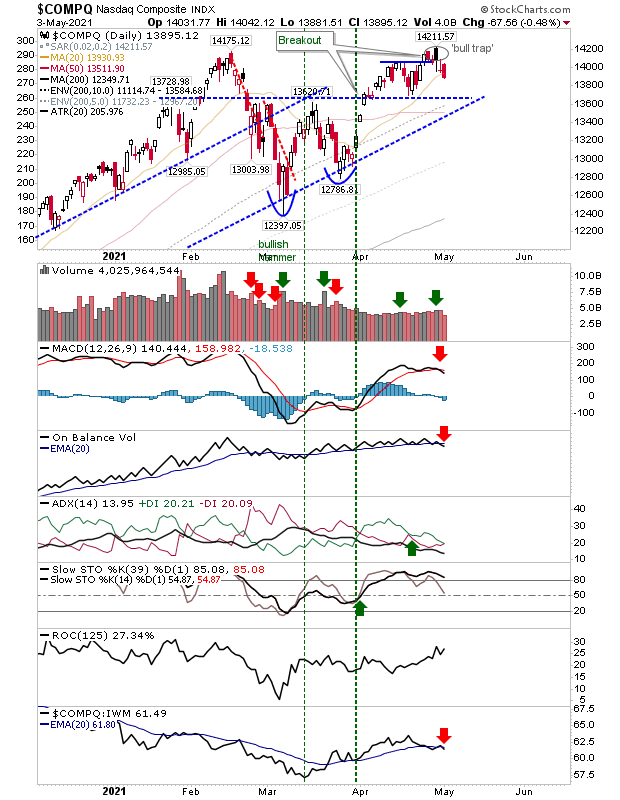 Aside from the NASDAQ, there wasn't much movement elsewhere. The S&P barely moved as it remained on the topside of its rising trendline and above 20-day, 50-day and 200-day MAs.  Only the 'sell' trigger in the MACD is a concern, but this is a trigger which occurred well above the bullish zero line.  The index is 14.5% above its 200-day MA, which just edges into the 95% zone of historic price extremes going back to 1950.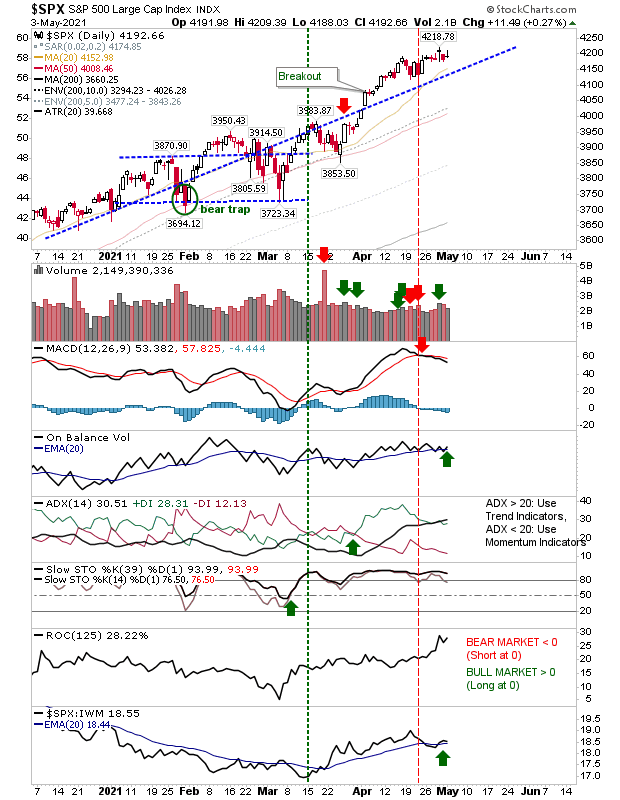 The Russell 2000 also lost some ground, but as it had already given up on its challenge of the March 'bull trap', the relative loss was minor and it still holds above its 20-day and 50-day MA. The index is 20.9% above its 200-day MA, which is still 95% above its historic performance to the inception of the index.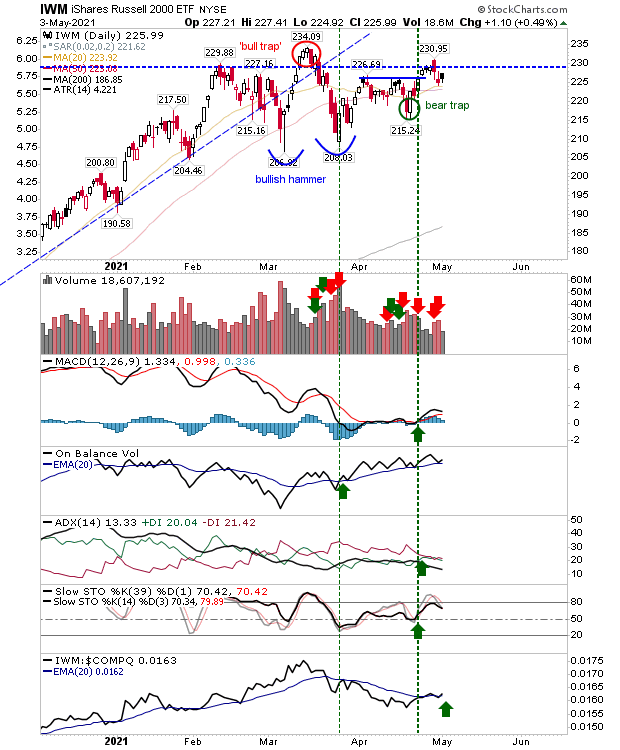 The NASDAQ is the only index showing its hand, but it's still close enough to undo the 'bull traps' across the indices. Double tops are common enough, Triple tops are rare—so if we do get a bounce off breakout support, then the chance for a rally continuation is much higher.
Read more at : https://www.investing.com/analysis/nasdaq-losses-continue-200577243