After edging a breakout last week in a move which suggested a new rally was about to begin, instead, the NASDAQ breakout stalled and came back to its 20-day MA. The reversal came with a MACD trigger 'sell,' although relative performance against the Russell 2000 actually gained—suggesting this is just a pause in a larger move higher, but for this to be true I think it's important for the 20-day MA to hold.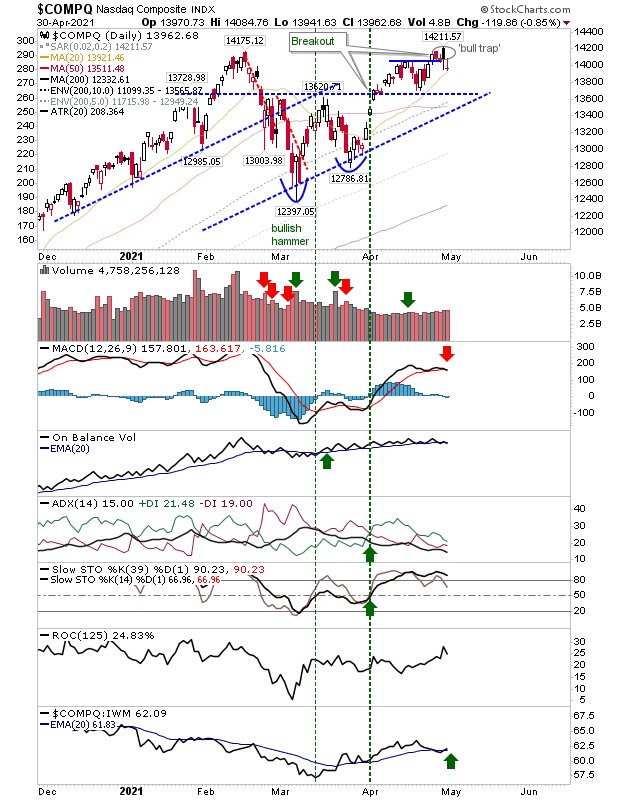 The S&P lost a little ground on Friday but the rally wasn't damaged too badly by this loss. We have 'sell' triggers in the MACD and On-Balance-Volume, along with a new 'buy' trigger in relative performance against the Russell 2000.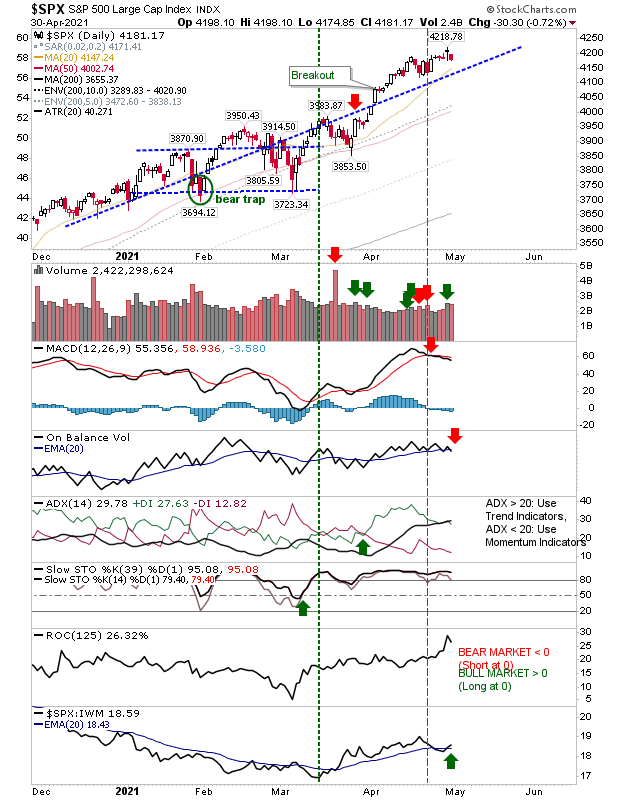 The Russell 2000 (via IWM) also gave back on its breakout, although it had only been in the process of challenging its 'bull trap'. Volume had risen as distribution for the last two days as the index saw itself pushed back to its 20-day and 50-day MA. There was also a loss in relative performance to the NASDAQ.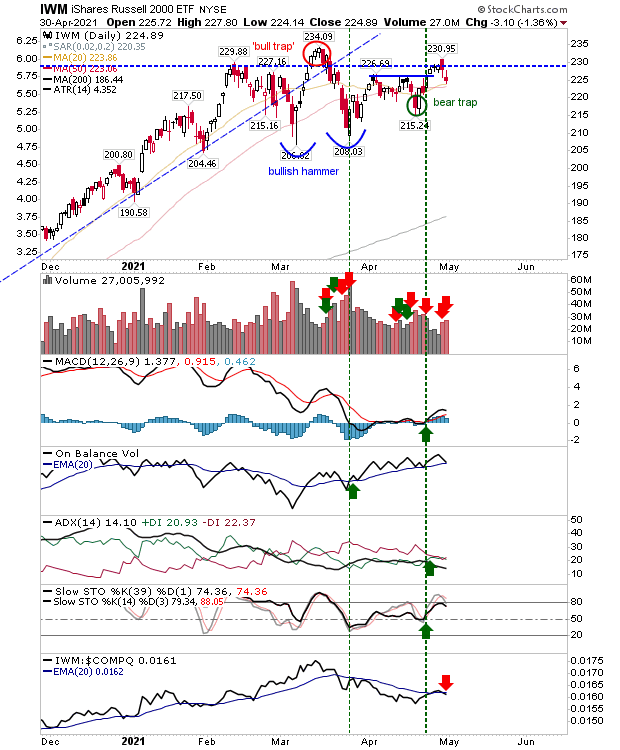 It looks like attempts to solidify breakouts have stalled, although moving average support remains. Technicals are still okay, although it will be important for those indices challenging to post new highs do so by reasserting their relative outperformance.
Read more at : https://www.investing.com/analysis/nasdaq-breakout-reverses-200577010