The initial enthusiasm for the bounce from May lows is slowing as the intraday range tightens across indices.  The NASDAQ is trading above key moving averages with a MACD trigger 'buy' and a fresh 'buy' trigger in stochastics. However, the NASDAQ is in a trading range and until this breaks, any action within the bounds of support and resistance is just noise.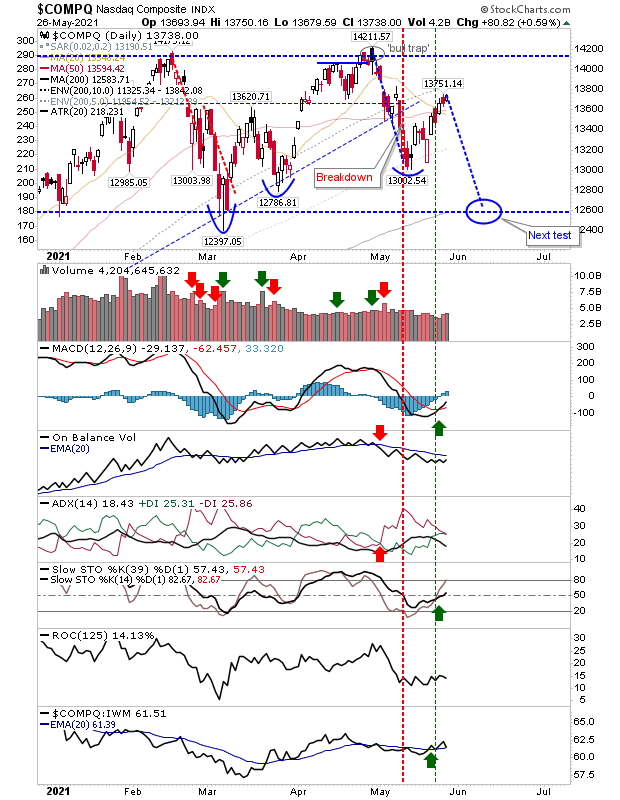 The S&P has made a second tag of trend resistance as it runs between the 20-day / 50-day MAs and the trendline. There are 'sell' triggers for the MACD and On-Balance-Volume to offset a weak 'buy' signal in trend.  Large Caps are outperforming Small Caps, but they did manage to lose some ground on Wednesday.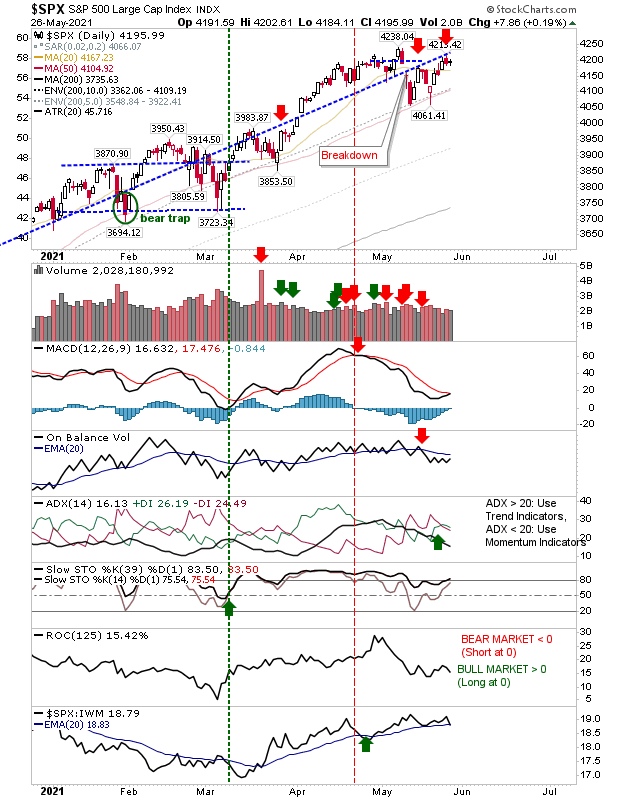 Likewise, Small Caps (via IWM) are looking to navigate beyond the 20-day and 50-day MAs within their own trading ranges. Of the three lead indices, technicals are the strongest and yesterday's finish managed to negate the prior bearish candlesticks of this week. However, it would take a challenge of the 'bull trap' to suggest it can do more.
Keep minds focused on the task at hand. We have short term resistance to consider, the broader trading ranges.  Followers of J.C. Parets will have noted his increased bearishness for the indices and the Russell 2000 in particular, but for now, let's see what the rest of the week brings.
Read more at : https://www.investing.com/analysis/indices-rally-off-may-swing-low-slows-200582599