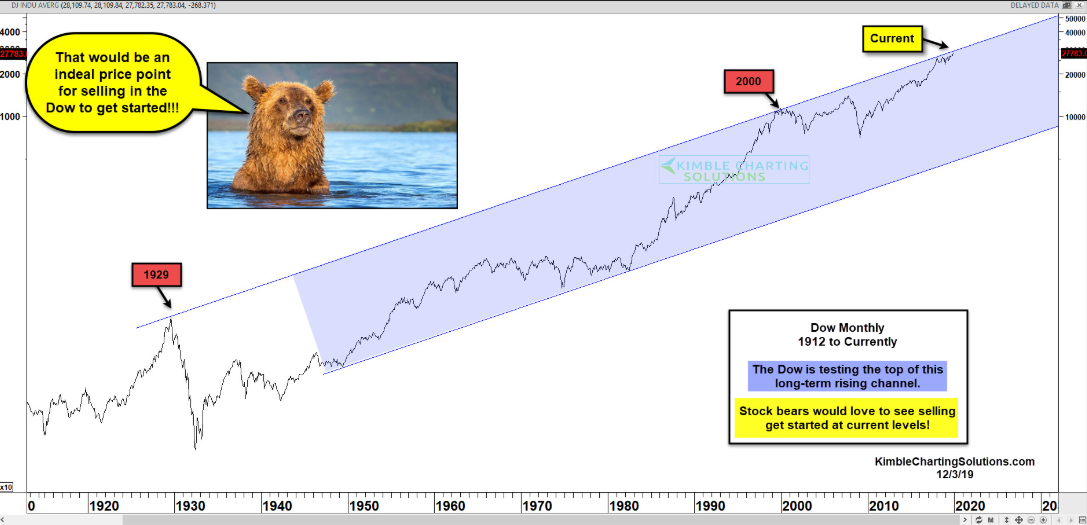 Is there an ideal price point that stock-market bears would like to see the Dow Jones Industrial Average peak? Yes and it could be at current levels.
This chart looks at the stock index over the past 100 years on a monthly basis.
Since the late 1940s, the Dow has spent a majority of the time inside of the blue shaded rising channel.
The rally of the past year has the Dow testing the top of this 70-year rising channel.
Would the bears like to see the Dow turn weak from current levels?
Absolutely.
Read more at : https://www.investing.com/analysis/heres-where-bears-would-love-to-see-the-dow-turn-weak-200489662