Markets do little, so site traffic goes down. It's only when there is fear in the market that site traffic spikes.  Wednesday belonged to the low traffic day.
Yesterday, the NASDAQ was able to hold above breakout support as it works to clear the February swing high. Technicals are still net positive, although there was a relative performance 'loss' versus the Russell 2000. Nothing to get too concerned about.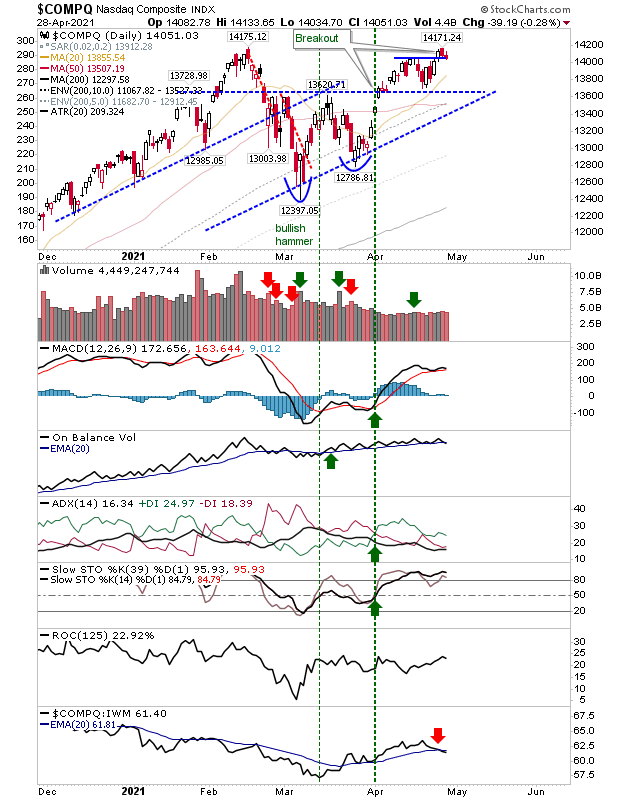 The S&P has done little over the past few days, bar a 'sell' trigger in the MACD, but other technicals are fine.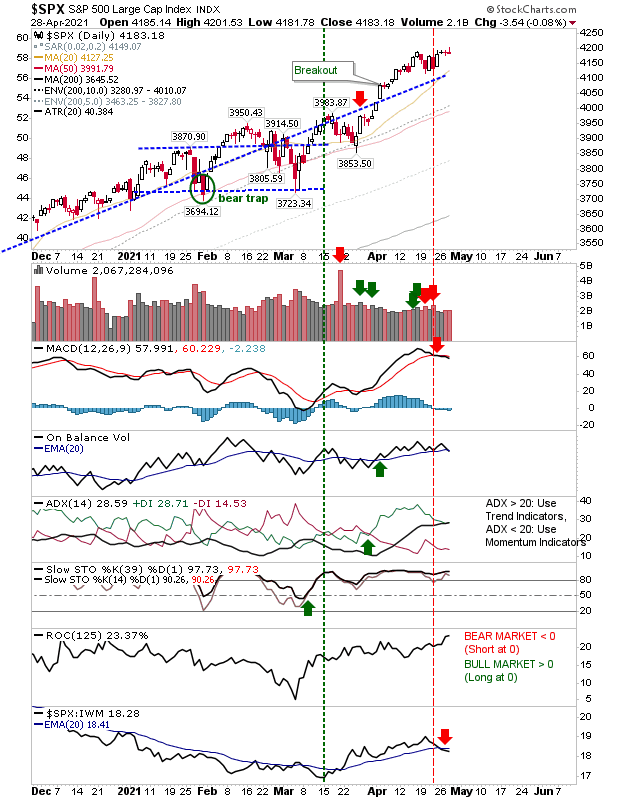 The Russell 2000(via (NYSE:IWM) is also holding its breakout with all technicals net positive, including relative performance.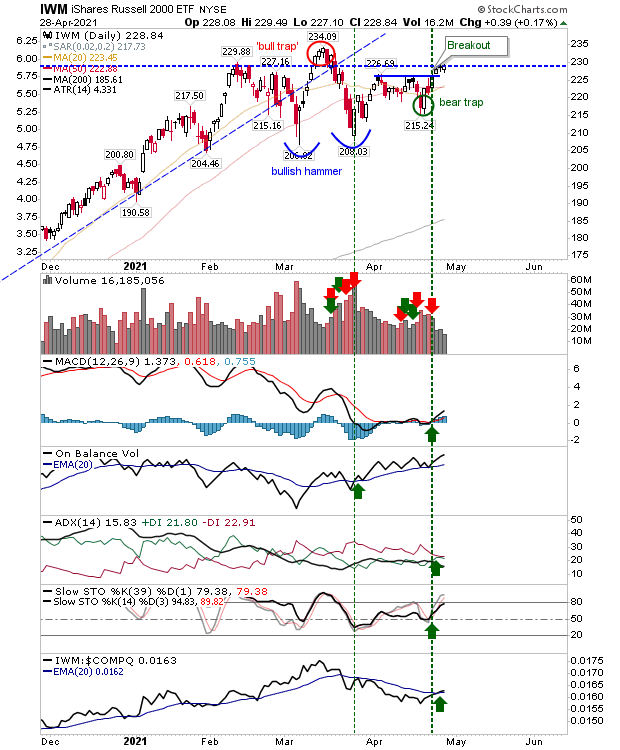 It doesn't look like there is much to consider based on recent action.  Come back when we are busier.
Read more at : https://www.investing.com/analysis/another-low-traffic-day-for-the-market-200576171