It was a positive finish to the week on Friday with indices undoing Thursday's losses.  All markets are well placed to post gains. The NASDAQ is working on a bullish handle trading above the last swing high.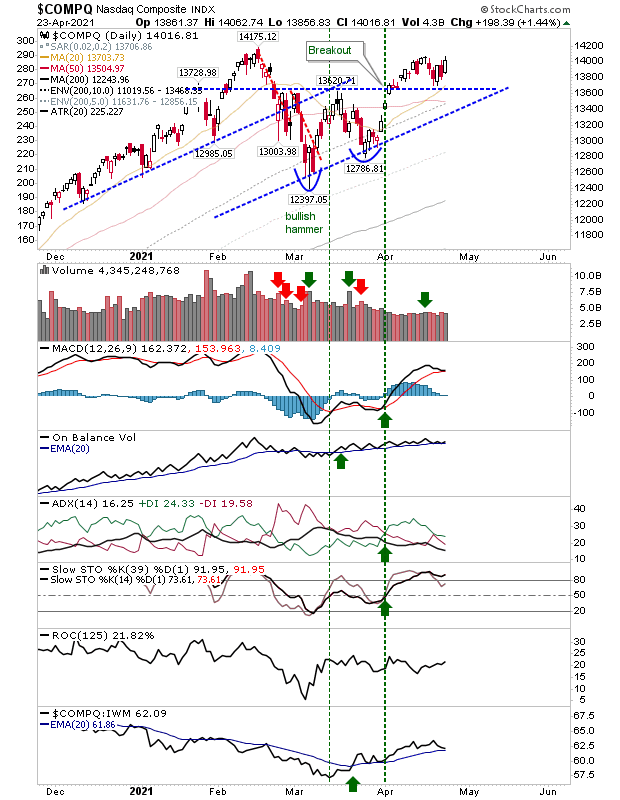 The S&P is running in the upper part of its trend range, with the 20-day MA coming up to lend support. Technicals have seen a new 'sell' trigger in the MACD, but other technicals are positive.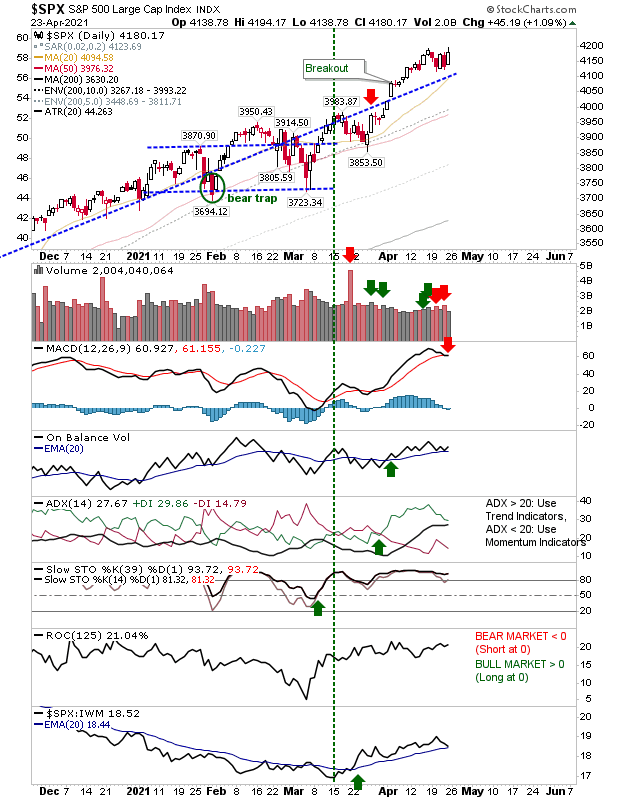 The Russell 2000 (via IWM) had the best of the action as it continued to eat into last week's losses without.  Friday's gain was enough to see a new MACD 'buy' signal.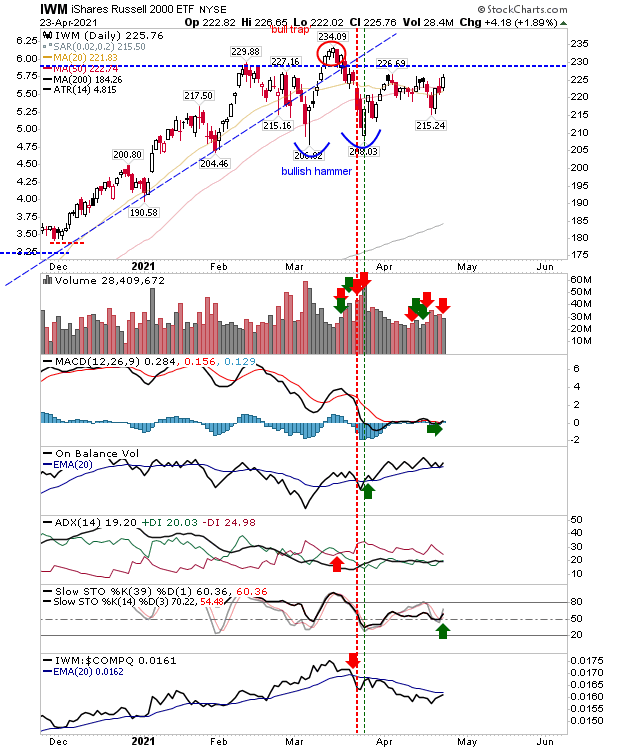 Indices are set up for potential bullish follow-throughs. Now, it's up to traders to deliver.
Read more at : https://www.investing.com/analysis/after-fridays-gains-indices-set-up-for-potential–bullish-followthrough-200575238